Working Inside Danger Zone Causes Fatality
Hazard Alert
Fatality: Mechanized Logging Accident Inside Danger Zone
A delimber operator and a feller buncher operator parked their machines a short distance apart on a road, dismounted, and proceeded to cut a large dry tree-length into short pieces for use as firewood. A grapple skidder operator saw them working and decided to bring several other dry tree-lengths to the roadside for them to cut at the same time. He brought his load of firewood to the roadside behind the delimber, turned up the road and then turned again to drop the load between the delimber and the feller buncher where the two men were working with their chainsaws. As he did so, one dry tree-length caught on the boom of the delimber, bent like a springpole and suddenly released. It hit the delimber operator on the back of the head with tremendous force and killed him instantly.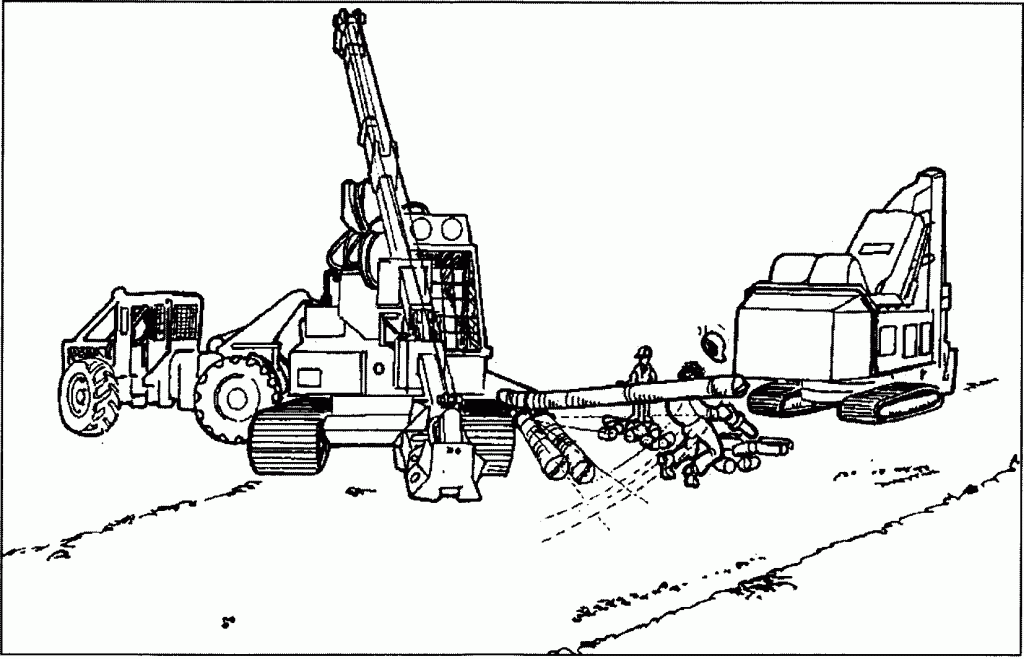 Recommendations to Prevent a Recurrence
The danger zone rule must be observed by all personnel at the logging site. It states: 'Never approach to within 200 feet (60 metres) of a working machine unless and until the operator has seen you, stopped work, lowered his boom or clam and signalled you forward.- The same rule applies to machine operators: "Never work within 200 feet of a person on foot. Wait for him to clear the danger zone before starting work."
Supervisors at the mechanized logging site must ensure that all personnel are properly trained in safety practices, including the danger zone procedures. They must monitor performance and compliance and provide remedial training as required.