Welding Wheel Rim Results in Fatality
Hazard Alert
Fatality: Welding Wheel Rim
A 30-year-old welder with several years experience maintaining log hauling equipment set out to make repairs on a heavy truck tire. The tire was partially deflated and is thought to have been pressurized to approximately 30 PSI. The welder began work on the rim. As he was welding, the heat from his torch rapidly heated the metal rim. This heated the pressurized air inside the tire and caused it to expand. When the pressure inside the tire reached the critical level, the heavy tire burst in a tremendous explosion. The welder suffered multiple injuries, including concussion and a fractured leg. He later died in hospital.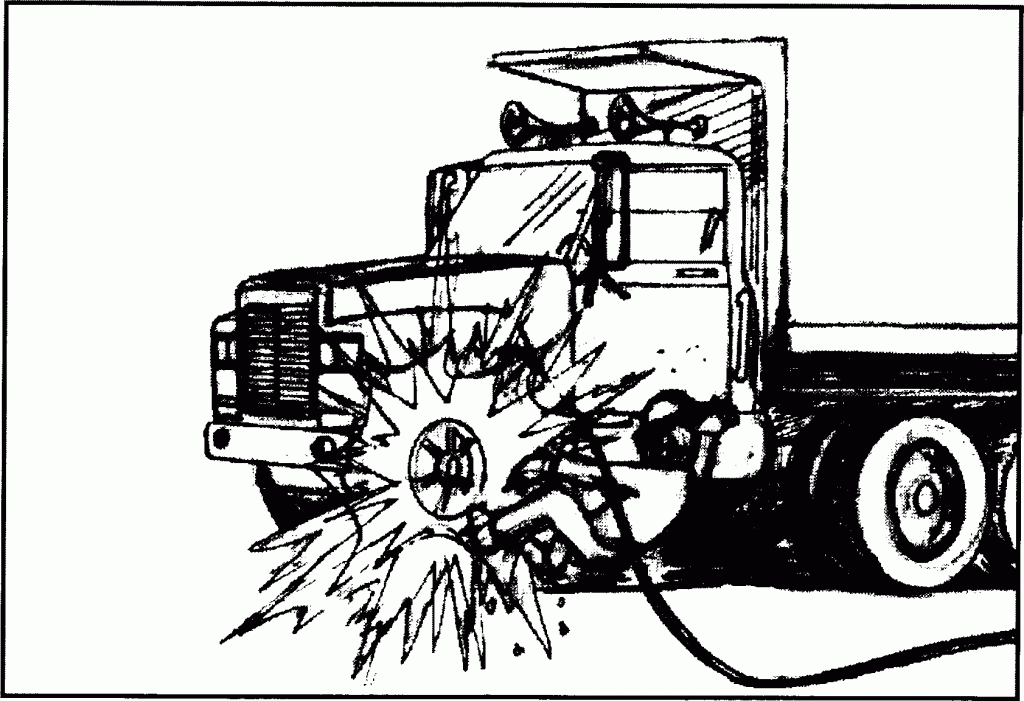 Recommendations to Prevent a Recurrence
Performing welding or other repairs on wheel rims is not recommended. Damaged rims must be discarded orbe sent to specialized repair facilities where professional service technicians have the knowledge and equipment to properly assess the safety of repairs.
Supervisors must ensure that service personnel are trained in the proper procedures for dealing with wheel and tire problems. In particular, they must ensure that all personnel are aware of the possibility of tire explosion if welding is performed whi le the tire and valve core are in place.
Supervisors must ensure that all personnel are properly trained in the procedure for inflating tires on multi-part rims. (The proper use of safety chains, cages or other protective devices, as required under section 77 of Regulation 851 of the Occupational Health and Safety Act.) Supervisors must monitor performance and provide upgrade training as required.