Moving Equipment Causes Fatality
Hazard Alert
Fatality: Moving Equipment
The victim, a skidder operator with 36 years experience, drove his machine up behind a working feller buncher without its operator's knowledge and parked about 20 feet away. A 90-foot spruce it was cutting fell out of control and landed across both the feller buncher and the parked skidder. It is surmised that the skidder operator then climbed out of his machine and still without the knowledge of the feller buncher operator walked up behind one of its tracks. The feller buncher operator then backed his machine up sharply to dislodge the fallen spruce. He cut several more trees before turning his machine and for the first time spotting the parked skidder, the victim's helmet and, finally, the victim himself where he lay after having been completely run over. The teller buncher operator radioed for help and the first aid team responded in minutes, but the victim died of severe internal injuries shortly afterward.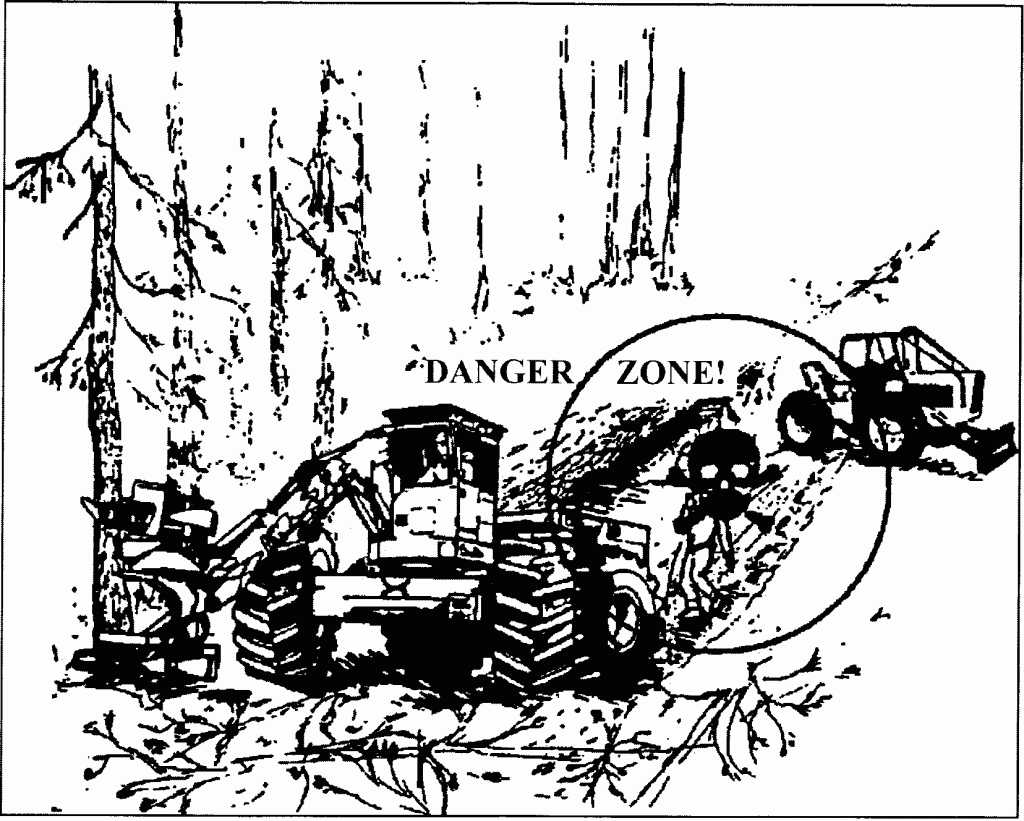 Recommendations to Prevent a Recurrence
The danger zone around all working equipment should be strictly enforced.
No one should ever approach working machinery without first attracting the attention of the operator and making clear his intention to approach.
Heavy equipment, including skidders, can be equipped with two-way radio.