Feller Buncher Falls Into Iced-Over Pit
Hazard Alert
Fatality – Feller Buncher Falls Into Iced-Over Pit
An employee of a contractor (not in the logging rate group) was using a feller-buncher to clear the right-of-way for a power line. Heavy snow obscured all ground features, and the worker inadvertently drove his machine onto the ice covering a large, man-made pit that had been used as a sump by a diamond-drilling crew doing exploration work several years earlier. The feller-buncher suddenly broke through the ice and the operator, who managed to escape from the submerged machine, drowned under the ice. (Leaving an unfilled and unguarded pit is prohibited by the Mining Act.)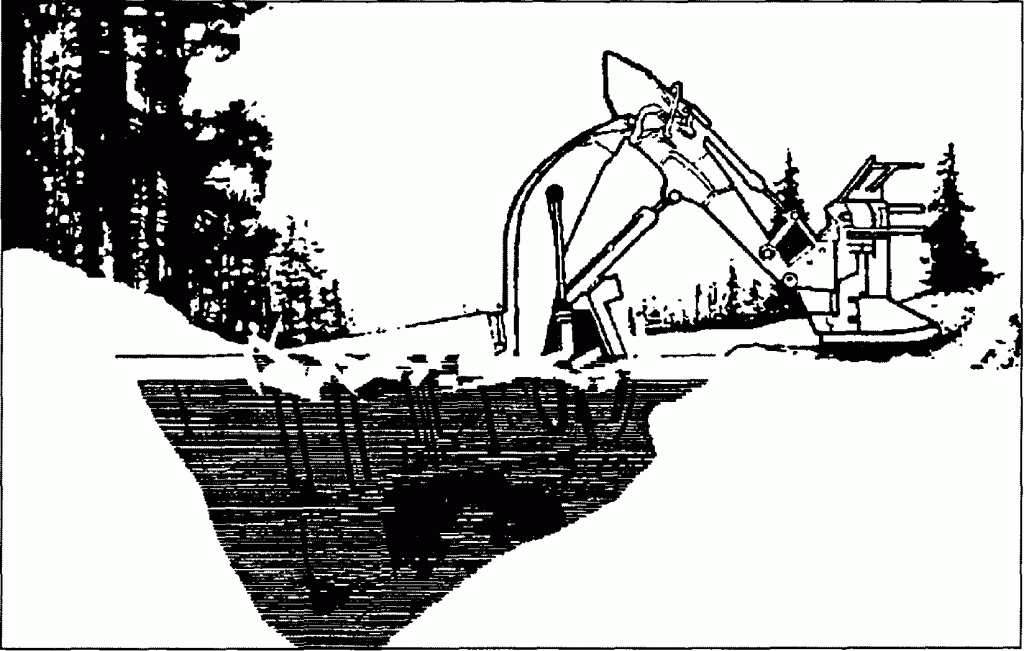 Recommendations to Prevent a Recurrence
Crews surveying cutting limits and laying out blocks or strips should make an effort to identify ground hazards that could be obscured by snow or heavy underbrush. These could include pits, mine shafts (especially long-abandoned ones with decayed covers or fences, streams or deep channels in boggy ground.
Door, window and roof-mounted escape hatches should be kept clear and in smooth working order.
Equipment operators should practice "escape drills" to ensure that they are able to escape their machine quickly in a variety of situations and from a variety of possible positions.