Feller Buncher Breaks Apart
Hazard Alert
Critical Injury: Feller Buncher Breaks Apart
A feller-buncher operator was working the night shift cutting timber in hilly country about a quarter-mile from the nearest road. On his previous shift, lie had reported that he believed that the pins and bushings between the rotating cab section and the undercarriage were too loose. Midway through his shift, he radioed to the garage to report that he had heard a loud noise from under his cab. He was instructed to drive out to the road immediately. When he cleared a small hilt on his way to the road, he cab section of the machine suddenly broke off completely and fell to the ground beside the carriage. The welds holding the base plate to the turntable had separated completely and two steel cylinders were severed cleanly. The operator managed to climb out of the machine, but he suffered extensive bruising.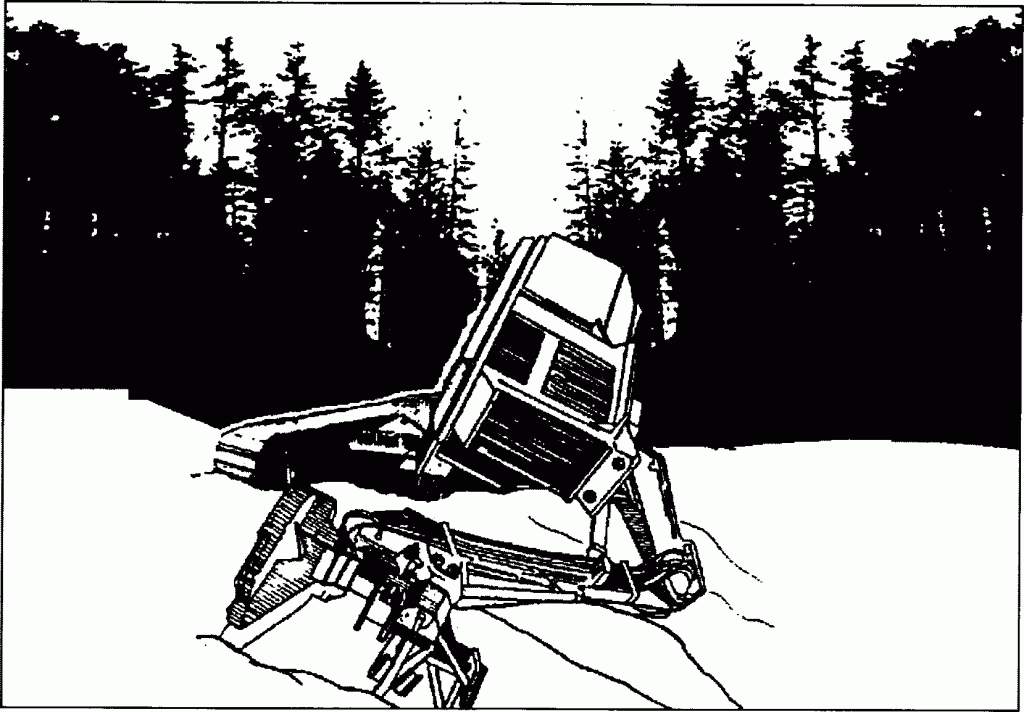 Recommendations to Prevent a Recurrence
Provision must be made for maintaining regular contact with all employees who work alone and out of sight of other workers. All isolated machines should have two-way radio, and a system of half-hourly -call-ups" should be instituted to make sure that isolated operators have not run into trouble.
Operators and field garage staff should be alerted to the need to check for early signs of structural damage to their machines—fine cracks, looseness or unusual movement, strange noises, etc.